VIRTUAL MECHANICAL AMEP

Virtual Mechanical is a software and content package for AutoCAD MEP developed to help you design, coordinate, fabricate, and install your mechanical projects. Built on the AutoCAD MEP engine, Virtual Mechanical leverages and extends AutoCAD MEP features and functionality, turning your AutoCAD MEP workstation into a powerful mechanical design build platform.
SYSTEMS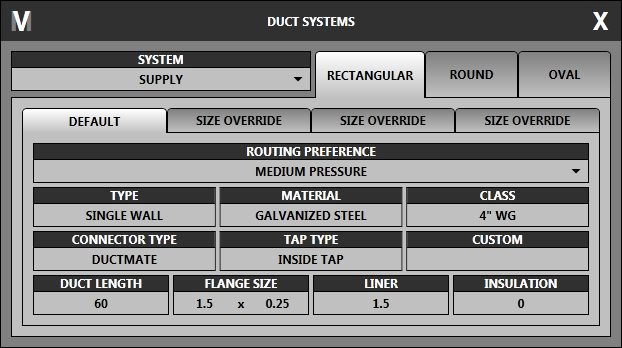 VM extends AutoCAD MEP System Definitions, allowing you to define the default layout and fabrication information for each system. After the systems have been set up for your project, materials, pressure classes, insulation, joint lengths and connector types are all automatically managed, making fabrication and installation drawing production much faster and easier.
PROPERTIES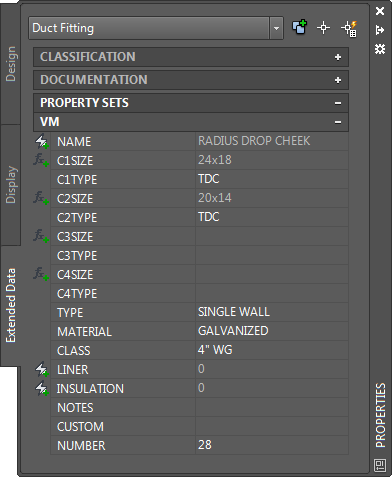 As you design your project, each part receives the fabrication and installation information specified by you in their system definition. This information can be easily viewed or modified via the AutoCAD MEP Properties Palette where you can easily change their specifications for special connections to equipment, accessories etc.
NUMBERS
VM sorts, compares, and numbers selected parts for streamlined installation drawings and fabrication schedules. You take full control over how your project is numbered. You can number the entire project, a single area, or just the parts associated with a piece of equipment. It's all up to you and your specific project requirements. On complex mechanical projects you may be working with multiple construction types. Virtual Mechanical sorts and compares each part, giving identical parts the same number, while maintaining order between construction, pressure, material, connector, insulation types etc. Keeping the part numbers sorted in this way makes fabricating and installing your project much faster and easier. Virtual Mechanical part number tags are automatically aligned to any view, perfect for 3D isometric and section views. Combine them with VM Schedule Tables for a sleek and professional numberd model and bill of materials, perfect for shop drawings, engineering drawings, spool drawings, skid drawings, and more.
SCHEDULES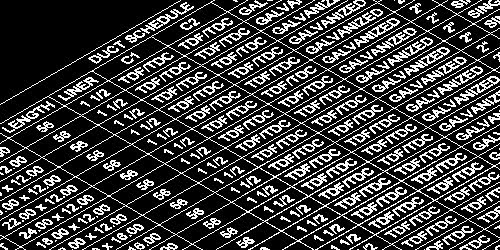 VM automatically generates part numbered AutoCAD MEP Schedule Tables ready for entry into any shop's CAM software. You take full control over how your project is scheduled. You can schedule the entire project, a single area, or just the parts associated with a piece of equipment. It's all up to you and your specific project requirements. Other expensive design build software packages advertise the ability to download directly to burning tables. While this is a neat feature, entering data into a burning table has never been a bottle neck. In the time it takes to load a burning table with material and finish cutting, a single CAM entry person can have that table backlogged with work to do. Entering work for plasma cutters using VM schedule tables is very efficient, and you get the added benefit of having your project in black and white, data exposed, enabling you to catch costly mistakes before they happen.
TAGS
VM Tags are intelligent and dynamic. If you move or change a part, it's associated tags will move and change with it. If you tag a part in a 3D or section view, the tag is automatically rotated to match your perspective. VM includes a large library of mechanical and piping tags including elevation tags, slope tags, equipment tags, accessory tags, terminal tags, and much more. Labeling each duct fitting with fabrication information is a tried and true method that dates back to pencil and paper. When VM Schedule Tables are combined with part numbered drawings, the need for this information to be tagged on each fitting has been virtually eliminated, however that is not always practical for every project. With the VM AutoTag feature, each fitting is automatically dimensioned as you design your project, vastly reducing time spent annotating your drawing.